Lermende Compression Packing Cubes Extensible Storage Various Sizes Travel Luggage Bags Organizers (L+M+S+XS Navy Blue)
Lermende Compression Packing Cubes Extensible Storage Various Sizes Travel Luggage Bags Organizers (L+M+S+XS Navy Blue)
Premium Nylon Fabric: Made from soft and smooth feeling nylon fabric, water& wear resistant.

7 Pieces a Set: Different capacity Packing Cubes for Different Packing Purposes.Separating Your Clothes,Such as Jackets,Sweaters,Underwears,Socks into Different Packing Cubes for Easy Access.

Space Saving by Compression: Put a Finger on the Back of the Zipper in the Space When Compressing the Packing Cubes in Case the Zipper Get Stuck in Fabric.

TSA Approved Toiletry Bag: TSA Approved Toiletry Bag/Quart Size Bags are Fully Compliant with TSA 3-1-1 Rules and Regulations of ALL Airlines. Get through airport security easy and fast. Save your time and No More Hold Ups or Hassles at the Airport.

ITEMS INCLUDED: 6 packing cubes & 1 TSA approved toiletry bag. include 2pcs large cube (16 x 12 x 4 inch) ;2pcs medium cubes(15 x 11 x 4 inches); 2pcs small cubes(12 x 9 x 4 inches); 1pcs tsa approved toiletry bag(7.9 x 5.9 x 2.4 inches). If you have any questions, please contact us. Our customer service will be more than happy to assist you.
Add to Wishlist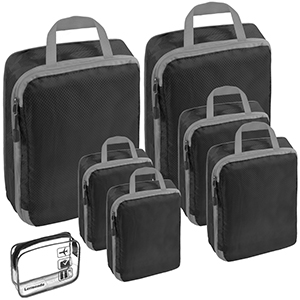 Why Packing Cubes?
Pack Smart to Enjoy Your Travel.
No need to worry about it, our packing cube system neatly packs all your clothes tightly into our space saving bags.
Can be used for travel or at home. Act as mini drawers in your hotel closet. They can store a variety of items – clothes, towels, etc.
With one tsa approved toiletry bag,
We've also included a tsa approved toiletry bag make pass through security a pleasure. Safe to carry your cosmetics or toiletries in travel or to gym.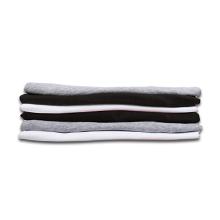 Step 1 Prepare Your Clothes
Folding Your Clothes and Flatten Them to Pile One by One Neatly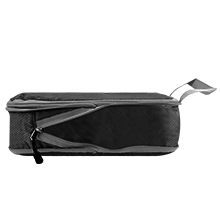 Step 2 Pack the Clothes in the Packing Cubes
Put the Neat Clothes in the Packing Cubes and Zip the Zipper.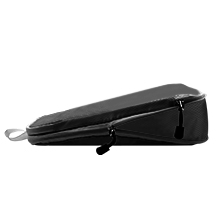 Step 3 Zip the Compression Zipper
Put a Finger on the Back of the Zipper in the Space in Case the Zipper Get Stuck in Fabric.
4 Sizes Packing Cubes
4 Different Sizes are available for you to pack all kinds of clothes and cosmetics or toiletries.Keeping your clothes neat and organized during your journey is not a dream any more.
1pcs Large:( 16″ x 12″ x 4″) (Can pack sweater, trousers,etc.)
2pcs Medium:(15″ x 11″ x 4″) (Can pack blouses,shirts, etc.)
2pcs Small: (12″ x 9″ x 4″)(Can pack socks,underwear,etc)
1pcs tsa bag(7.9″ x 5.9″ x 2.4″)(Can pack other small accessories)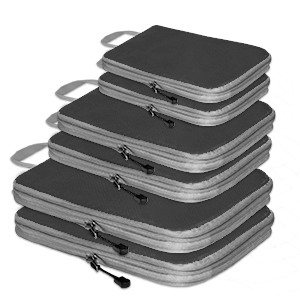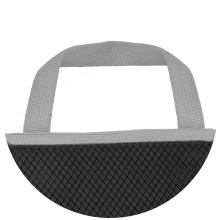 Portable and Durable Carrying Handle

Made of soft and elastic nylon webbing material and your hand will not feel painful for long distance carrying.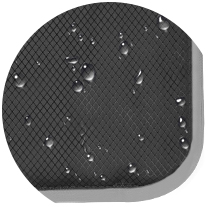 High Quality Nylon Fabric

1.Protect your clothes from wrinkles with the smooth and soft nylon fabric
2.High toughness and tear resistant nylon fabric Waterproof & Lightweight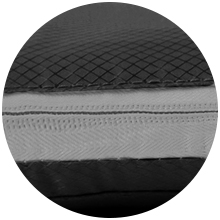 Fine craftsmanship

Detail-oriented Zipper. Sturdy zipper, zip up more smoothly. Large zipper opening, big zipper handle, easy pack and take.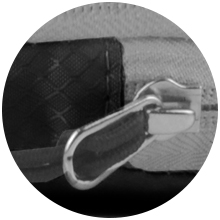 Smooth and Sturdy Double Way Zipper Pull

Sturdy anti-catch, heavy duty double stitching, easy catching zipper pull. Closing the packing cubes with the corded zipper pull effortlessly and comfortably.